Sailing is more than just a recreational activity. It is a sport that offers numerous physical, mental, and emotional benefits. When you are on a sailboat, you become one with the wind, the water, and the environment around you. It's a great way to escape from the daily routine, get some fresh air, and enjoy the beauty of nature. Whether you are a beginner or an experienced sailor, here are some of the benefits of sailing for your mind and body.
Physical Benefits
Sailing is an excellent form of exercise that offers a full-body workout. It involves using your core, arms, legs, and back muscles to control the boat and navigate the waves. When you sail, you are constantly adjusting your body position to keep your balance, which helps improve your stability and coordination.
Sailing is also an aerobic exercise that can increase your heart rate, improve your cardiovascular health, and help you burn calories. A day of sailing can burn up to 300 calories per hour, which is equivalent to a moderate workout at the gym.
Moreover, being out on the water exposes you to the sun, which can boost your vitamin D levels. Vitamin D is essential for strong bones, muscles, and overall health. However, it's important to remember to wear sunscreen and protect your skin from harmful UV rays.
Mental Benefits
Sailing can have a positive impact on your mental health and well-being. It offers a unique opportunity to disconnect from the outside world and be present in the moment. When you are out on the water, you can focus on the task at hand, clear your mind, and let go of stress and anxiety.
Sailing can also boost your confidence and self-esteem. As you navigate the boat and overcome the challenges that come with sailing, you build a sense of accomplishment and self-assurance. Moreover, sailing can improve your problem-solving and decision-making skills, as you have to make quick and strategic decisions based on changing weather and sea conditions.
Emotional Benefits
Sailing can also have emotional benefits, such as boosting your mood and creating a sense of happiness and relaxation. The sensation of being on the water, the sound of the waves, and the fresh air can help you feel more calm, centered, and at peace.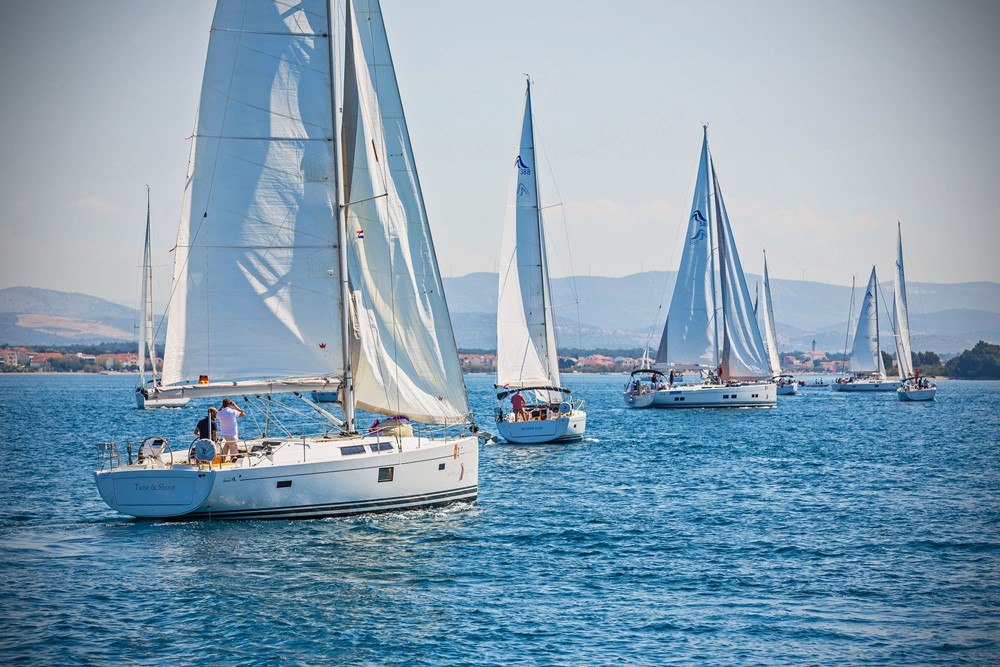 Sailing can also create a sense of connection with others. When you sail with a team or a group of friends, you build a bond based on shared experiences and challenges. It's a great way to strengthen relationships and create lasting memories.
Sailing is not only a fun and exciting sport, but it also offers numerous physical, mental, and emotional benefits. From improving your balance, coordination, and cardiovascular health, to boosting your confidence, problem-solving skills, and mood, sailing is a great way to take care of your mind and body. So, grab a sailboat, hit the water, and let the wind take you on a journey of self-discovery and adventure.