Sailing is not only a recreational activity, but it is also a sport that can be incredibly thrilling and challenging. Competitive sailing, also known as sailboat racing, is a popular form of sailing that involves competing against other sailors or teams to see who can cross the finish line first. This sport has a long history and is enjoyed by many enthusiasts around the world. In this article, we will explore the world of competitive sailing and discuss the thrill it offers to participants.
Competitive sailing involves a wide range of sailing boats, including single-person boats, multi-person boats, and large yachts. The boats are usually divided into different classes depending on their size, shape, and other factors. There are many different types of sailing races, including regattas, match races, team races, and long-distance races.
One of the biggest appeals of competitive sailing is the excitement and adrenaline rush it provides. Sailors are often pushed to their physical and mental limits as they battle the wind, waves, and other sailors. The unpredictability of the sea and weather conditions can make every race a unique challenge, and sailors must be able to adjust their strategies quickly.
Another benefit of competitive sailing is the sense of camaraderie and community it fosters among sailors. Many sailors participate in races not only to win but also to connect with other sailors and share their love of the sport. It is also a great opportunity to learn from other experienced sailors and improve your skills.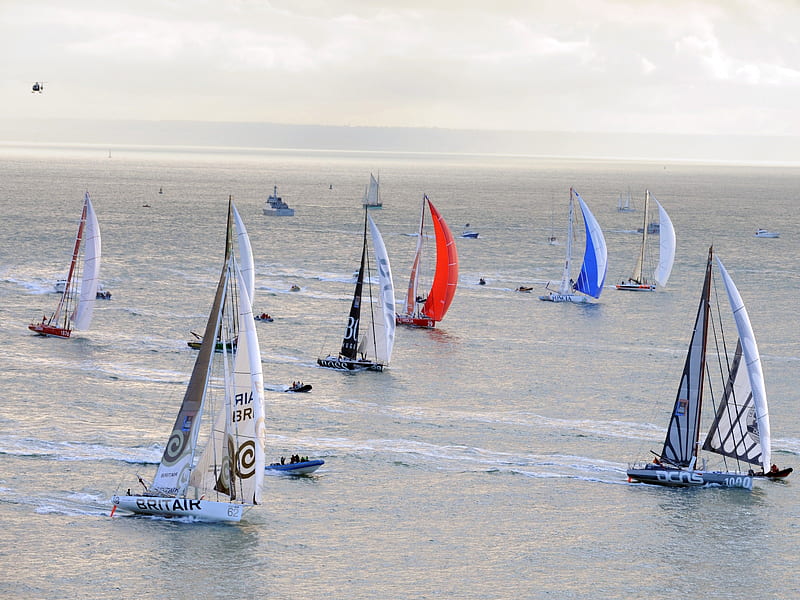 Competitive sailing requires a great deal of skill and training. Sailors must be well-versed in sailing techniques, boat handling, navigation, and race strategy. Physical fitness is also crucial, as sailors must be able to endure long hours of intense activity on the water.
To get started in competitive sailing, it is essential to have a solid foundation in sailing skills. It is recommended that sailors participate in sailing courses, practice regularly, and gain experience in different types of boats and sailing conditions. Many sailing clubs and organizations offer racing programs and events, and these can be a great way to gain experience and connect with other sailors.
In addition to the physical and mental challenges, competitive sailing also requires a significant investment of time and resources. Sailors must have access to a suitable boat, equipment, and facilities. They must also be prepared to travel to different locations for races, which can be costly and time-consuming.
Despite these challenges, competitive sailing is a rewarding and exciting sport that can provide a lifetime of enjoyment. It offers a unique opportunity to connect with nature and the sea while also challenging yourself and testing your limits. Whether you are a seasoned sailor or a beginner, there is no better feeling than racing the wind and crossing the finish line with the wind in your sails.
Competitive sailing is a thrilling and challenging sport that offers a unique opportunity to connect with nature and challenge yourself. With the right training, equipment, and experience, anyone can become a skilled competitive sailor and experience the rush of racing the wind. Whether you are looking to compete at a high level or simply enjoy the thrill of sailing, competitive sailing is a sport that can be enjoyed by sailors of all levels and ages.